All attendees pay one rate of $949 for Service World Expo (minus any applicable early registration discounts or promo codes applied). All attendees must pay the $949 price for admission regardless of the number of events attended. Onsite registration is $949. Registration for non-contractor attendees is $1099*. Optional workshops are available to select groups for an additional fee.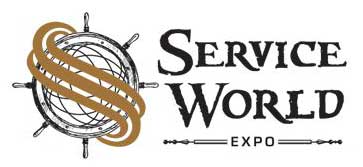 No refunds will be issued at any time. Substitutions are welcome up to 30 days prior to the event. Requests for substitutions can be submitted to jamie@serviceworldexpo.com before September 18, 2022. Refunds will not be issued for no-show registrants. Please note the program is subject to change at any time. Service Nation Inc. will not be liable for any ancillary or related costs, including, but not limited to hotel and airline charges or cancellation fees due to weather or other conditions or circumstances beyond our control.
*Non-contractor attendees are prohibited from selling products or services at the event. If you wish to sell, please apply for a booth. Violating this policy will result in removal from the show.